Lunar New Year Folk Arts Festival 2011
Asian American Arts Centre
presents

Lunar New Year Folk Arts Festival 2011

DATE: SUNDAY, FEB 13TH, 2011 | 1:30PM - 4:00PM

LOCATON: ASIAN AMERICAN ARTS CENTRE, 111 NORFOLK STREET (BTWN. DELANCEY ST & RIVINGTON ST)

FREE ADMISSION!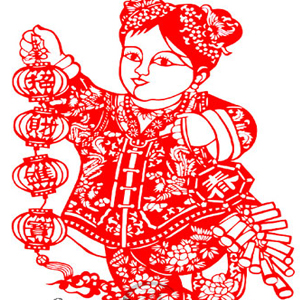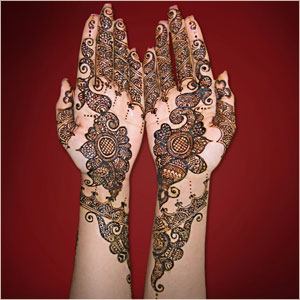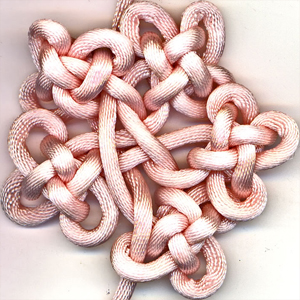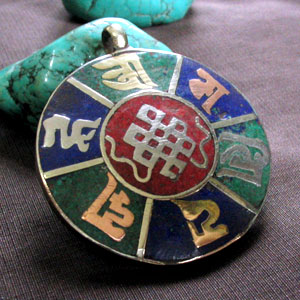 To celebrate the Lunar New Year, 4709 - The Year of the Rabbit, the Arts Centre is pleased to announce "A Lunar New Year Folk Arts Festival" featuring Asian Folk Artists, and a Tibetan folk singer. Five traditional artists/crafts people will be giving hands on demonstrations. Artists include: Ming Liang Lu - master papercut artist particularly of portraits, Ye Xun - a Chinese miniature dough figurine artist, Kavita Vyas - an Indian Mahendi hand painting artist, Rose , together with Jampa Youden - a Tibetan folk singing performance. New Year delicacies will also be served.
Audiences will have the opportunity to interact with skilled folk artists who demonstrate their crafts and will have the opportunity to ask questions, make requests and the chance to learn and delight in the magic of a traditional craft and to enjoy traditional folk singing. Authentic Chinese Shadow Puppets will add to the décor of festivities. This is an ideal event for families. The music, art and performances will delight both old and young alike. Festival Admission: - Free! Contributions and Donations welcome!
**Come early. Space is limited. The Festival will be open to the public at 1:30pm and conclude with Tibetan singing from 3:30pm to 4:00pm. For reservation and information write to aaacinfo@artspiral.org or call 212 233 2154.
The Festival Artists
Karen K. Ahn learned Korean Knotting or Macrame as a young adult from a master Knotting folk artist name Kim Hae Soon in 1981. When Karen was attending college, she met her as a part of the Institute for Traditional Art and had many private lessons with her. Korean Knottig is different from Chinese Macreme as well as different from Celtic Knotting, being a highly complex form of the art.
Kavita Vyas practices the Art of Mehandi, the art of painting designs on hands and feet. Mehandi designs use animals and floral patterns, sometimes even musical instruments, taking hours to finish. It began over 100 years ago in India by the Muslims, mostly in Pakistan. It is also widely done by the Arab people. She learned this art form from the master Mrs. Saroj Oza, who created the cone method. Kavita loves Mehandi art because she can create new designs each time she paints. Kavita and her Mehandi art was covered on the 10 o'clock news, Channel 11.
Jampa Youden grew up in one of the many nomadic communities in Tibet, where the land is vast (larger than Texas and California together), streams are crystal clear, where there are herds of sheep, birds, meadows of fragrant flowers and medicinal plants, surrounded by snow capped mountains. He learned to sing from his grandfather. The songs are of nomadic life since 70% of the Tibetan population is nomadic. From a family of singers, he and his brothers were often invited to sing at special occasions, weddings and parties. At age thirty he escaped with family members to Nepal before coming to the United States. Separated from his family here, singing makes him happy, and it also makes others happy. He thinks singing is like medicine. He says, "It is free to be happy." He tells of the Tibetan proverb, "When you are happy, you enjoy wine. When you are sad, you must tame your mind."
Ming Liang Lu began studying calligraphy with his father at the age of five. He also studied carving, sculpture and engraving under the tutelage of renowned Shanghai artists such as Zheng Chi Lai, Shu Xun Long and Wu Su Wei. In 1981 he was commissioned to replicate a miniature scale model of Qing Pu Dai Guan Garden with 796 stone sculptures, some as small as a grain of rice. His sculptures were exhibited in the US from 1980 to 1985 and received wide acclaim. A creation from this period, "Dawn", was enlarged into a public art piece over five meters tall and is now permanently installed in the Shanghai Hua Xin Garden. He been in the US for nineteen years and continues to receive awards at various art shows here.
Rose Ibsen-Sigal has practiced calligraphy for many years and won critical acclaim for her work. Born in Romania and migrating from Israel to the US, she worked as an enamelist after studying at FIT. In 1979 she began her study of Sumi ink at the KoHo School of Sumi-e in NY and later Chinese brushwork at the Zhejiang Academy in China. She has won Awards of Excellence from the Kampo Cultural Center and from the Manhattan Arts International magazine. She has exhibited widely, for example, in China at the Fourth World Conferenc on Women in Beijing, in Bucharest at the Romanian Cultural Foundation, and in the US at the Steinhardt Conservatory and the National Museum of Women in the Arts in Washington DC.
Ye Xun was born in Zhejiang. He has combined the qualities of both his master teachers, the poetic sensibility of Master Zhao Kou Ming with the realistic representation of color and manner of Master Lang Shao An (his grandfather). His miniature figures appear life-like with a sense of vitality in the scenes and characters of his work. His work includes the famous mythological characters such as the Monkey King from "Journey to the West", the Eight Immortals and the Goddess of Mercy. He has also won numerous awards for his designs including First Place in the Zhejiang Provincial Competition for Best Design.
* Press note: please send us a copy of your publication for our file when this press release appears in your publication.
Asian American Arts Centre is located at 111 Norfolk St New York City on the ground floor, zip code is 10002. Subway trains F, J, M, Z stop at Delancey & Essex Sts, as do buses M09 & M14. The M15 to Allen St & Delancey, the M103 to the Bowery Phone is 212 233 2154. aaacinfo@artspiral.org www.artasiamerica.org
[ close window ]