Mission | Background & Achievements:
Artist Archive | Artist Archive Specifics | Permanent Collection | Historical Resources | AADT | Contact Us | Donate | Credits | Links

MISSION

Asian American Arts Centre was founded in 1974 in New York City to address the distinctive concerns of Asian Americans in the United States. Its mission is to promote the preservation and creative vitality of Asian American cultural growth through the arts, and its historical and aesthetic linkage to other communities. The Arts Centre accomplishes this by presenting and interpreting the ongoing synthesis of contemporary American and Asian art forms, utilizing performance, exhibition, and public education.

BACKGROUND & ACHIEVEMENTS

Asian American Arts Centre was founded in 1974 in New York as the Asian American Dance Theatre, a not-for-profit community arts organization. Over the years, its programs have expanded to include four major areas: performance presentations, exhibitions and catalogue publication, folk arts research and documentation, and education. Located in New York's Chinatown, the Arts Centre has held many of its programs in other sites and locations in the country. Performances and exhibition have toured to southern and western states as well as to Hong Kong. The video "Singing to Remember" has been featured in numerous video festivals and conferences across the country. Since its inception, the organization has contracted a thousand artists, of which approximately 40% have been women, and every year reaches countless numbers of audiences through the television media and live presentations.

Current major programs include the Exhibition series and catalogue production begun in 1983, the Asian American Artists' Slide Archive begun in 1982, a permanent research archive of over 1400 entires documenting since 1945 the history of Asian American Artists in the United States, the Traditional Arts Presentation and Documentation program begun in 1985, and the Community Art School and the Arts-in-Education program begun in 1978. The Artists-in-Residence program concluded in 1993 having supported nineteen young artists.

The Arts Centre's Traditional Arts program aims to research and present the traditional arts as art practices with spiritual, ethical, health, and communal components. Far from naive, these folk art/life practices serve to maintain a satisfying balance in life. The Arts Centre is mindful of traditional art's potential to offer contemporary perceptions an equanimity that has eluded the stress of modern conceits and the pursuit of excellence.

Some of the highlights in the exhibition program included the year-long "CHINA: June 4, 1989" exhibition series with 270 artists shown at PS1 and Blum Helman Warehouse of which 30 artists works later traveled to Cleveland, Texas, Michigan, and Hong Kong, "The Mind's I Series" in 1986 on the issue of identity, "Public Art in Chinatown" in 1988 on new metaphors for the community, "And He Was Looking for Asia" in 1992 on diverse alternative stories of Christopher Columbus, "Passion and Compassion: Five Artists Reflections on Buddhism" 1996, "Three Generations: Towards a History of Asian American Art" in 1997, and a series of three historical exhibitions entitled "Asian American Artists and Their Milieu: 1945 to 1965" documenting a cultural presence spanning over 70 years, "Stream Segment" in 1997 featured American artists influenced by Asian as part of the Annual series where emerging artists are exhibited, "7lb 9oz: The Reintegration of Tradition in Contemporary Art" 1999, etc. Collaborative exhibitions include "We Count! The State of Asian Pacific America" 1992 in conjunction with Mayor Dinkins' Asian Affairs Office documenting the twenty major issues facing the Asian American Community, "Betrayal and Empowerment" in 1994 with Columbia University Teachers College in which the Arts Centre participated in a symposia on Asian Americans, "Ancestors" in 1995 on African American and Asian American historic ties and aesthetic relations with Kenkeleba House, "Cross Cultural Voices" in 1999 with Korea Society and Steven Gang Gallery, and "AAAC Story" in 2001 reviewing the 27 year history of the Arts Centre.

A picture of Asian American art has developed from this work; the roles of family, community, identity, tradition, folk sources, spirituality, the marketplace and politics of art and innovative personalities have all been essential in shaping the cultural presence of Asians in the US in the 21st century.

Other highlights in programming over the years include: the Chinese "Nuo" Masks 1999 and Shadow Puppets Exhibition; the folk arts documentation video of Uncle Ng "Singing to Remember" which enabled him to receive the prestigious National Heritage Fellowship award and later be featured at a gala performance in San Francisco in 1996, (a CD of his "Muk-Yu" or Wooden Fish music with extensive notes will be released soon); the Flushing Council on the Arts "Paper Deities in New York" in 1998 enabled the exhibition of the AAAC permanent collection of Chinese folk art. The Asian American Dance Theatre company was notable for its early development and pioneer promotion of contemporary Asian American dance, precursor to many new choreographers of east and west synthesis. Eleanor S. Yung's choreography has yet to be re-discovered, her annual New York Dance Season 1976-90, her cross country performance tours begun in 1978, her D'Asia Vu choreographer showcase and performance series, and all the traditional and contemporary dancers who she supported.

Amongst other developments, the organization was also a past recipient of an NEA and NYSCA Advancement Grant, a major research grant from the Rockefellar Foundation in 1990 and again in 1999, a LINK award from the Bronx Borough President's Office for the Arts-in-Education program entitled the "Pointed Brush." The Arts Centre was one of the founding organizations of the Asian American Arts Alliance and the Asian New Dance Coalition. AAAC's director was a key board member in the national advocacy organization, The Association of American Cultures (TAAC) for eight years also serving for a year as its chairman. Seven issues of the publication Artspiral focused on contemporary issues in the arts, has now become www.artspiral.org where current programs, organizational history, and the Archive of Asian American artists can be found.

About the AAAC Artists Archive
The Asian American Arts Centre of New York has been developing and accumulating an Artist Slide Archive since 1982. Possibly the largest historical archive on artists of Asian background and the cross cultural interface occurring in the US. it consists of biographical materials, publications, statements as well as samples of works in slides of over 1500 artists. It documents the development of Asian American art over the last 60+ years. Its holdings cover the East Coast, the West Coast to a large degree, some overseas artists, and in a few instances, includes artists from as early as 1925. As a historical archive, many artists materials are extensive, documenting their development with slides, reviews, biographical material, catalogues, invites, notes, video tapes, taped interviews, etc. In large measure, these materials record artists relations with the Arts Centre. For details about the archive, see: AAAC ARTIST ARCHIVE

Specifics About AAAC Artists Archive
Digitization of this Archive has begun with a selection of artists who exemplify the major issues that compose the subject of Asian American art. These can be found on www.artasiamerica.org The physical materials in AAAC Artist Archive Vertical Files can be accessed to the public and found alphabetically, chronologically by entry date, by media, by type of materials collected, ethnicity, sex, and age. Senior artists who began working from 1945 to 1965 are kept in a separate section. Artists of Chinese, Japanese, and Korean background compose the majority of the Archive though many are of other backgrounds including Americans. The Archive is open to all artists from Afghanistan to the Hawaiian Is., and to American artists significantly influenced by Asia including mixed-race persons. For details about the archive, see: AAAC ARTIST ARCHIVE

About the Permanent Collection
The Arts Centre's purpose has been to affirm, document and create an Asian American cultural presence on the East Coast. In this regard a Permanent Collection of over 400 contemporary Asian American art works and about 200 Chinese folk art pieces has been carefully gathered. This collection will one day be the basis for a permanent exhibition demonstrating the history of Asian American art from the Post World War II period to the present. The contemporary art collection includes, for example, works by: Chen Zhen, Mel Chin/Buong Trung, Leon Golub, Ik Joong Kang, Seong Moy, and Martin Wong. Other artists are: Diyan Achjadi, Hu Bing, Dino Blanche, Santiago Bose, Juan Boza, Luism Camnitzer, "Elmhurst Chaldio", Bivas Chaudhuri, Debbie Ray Chaudhuri, Fay Chiang, Jeannie Chiang, Emily Cheng, Susan Choi, Theresa Chong, Julia Nee Chu, John Dempsey, Agnes Denes, Lotus Do, Ming Fay, Fung Ming Chip, Byron Goto, Joseph Goto, Zarina Hashmi, Matsusaburo Hibi, Nancy Hom, Bob Hsiang, Arlan Huang, William Jung, Rocky Kagoshima, Mike Kanemitsu, Hei Han Khiang, Heejung Kim, Hugo Kobayashi, Akiko Kotani, Toshinori Kuga, Nina Kuo, Jerry Kwan, Kwok Man Ho, Sue Kwak, Dinh Le, Lanie Lee, Colin Lee, Corky Lee, Liao Shiao Ping, Donald Lipski, Amy Loewan, Mikiya Matsuda, Leah Melnick, Chee Wang Ng, Tetsu Okuhara, Eung Ho Park, Linda Peer, Ed Pien, Lillian Porter, Frank Russell, Tara Sabharwal, James Schmidt, Jinnie Seo, Ela Shah, Shi Chong, Jean Shin, Kyungmi Shin, Sui Ying Hung, Kunie Sugiura, Tam Van Tran, Osami Tanaka, Tseng Kwong Chi, Rumiko Tsuda/Dan Georges, Kaori Ukaji, Dolly Unithan, Sokhi Wagner, Jill Waterman, Paul Wong, Carrie Yamaoka, Mike Quon, Cheung Yee, Junko Yoda, Danny NT Yung, Zhang Hongtu, and Zheng Lianjie. All of the above artists works were exhibited in a show entitled, "AAAC Story" in May 2002.

About AAAC Collection of Historical Resources
The Arts Centre was founded in 1974, one of the early Asian American community organizations initiated to affirm, document and create an Asian American cultural presence on the East Coast. It has gathered a Permanent Collection of over 400 contemporary Asian American art works and about 200 Chinese folk art pieces. Its storehouse of records includes documentation extending back to the beginnings of Basement Workshop in 1970, the seminal Asian American East Coast organization. The coherence of Asian American culture and its history in the United States is substantiated and can be traced through programs presenting dance theatre, folk artists, oral histories (primarily Chinese), young artists and senior artists. Other materials include video documentation and interviews of artists (unpublished), audio materials, a library of catalogues and books, and original art works. National advocacy for diversity in the arts is documented through materials on The Association of American Cultures (TAAC) in which the Arts Centre played a key role for several years.

About Asian American Dance Theatre
Asian American Dance Theatre (AADT) was a unique dance company in New York, active from 1974-1993. Under the direction of Eleanor S. Yung it was notable for combining two distinct repertoires: a traditional repertoire featuring folk and classical dances from all over Asia and a contemporary repertoire which evokes Asian forms and sensibilities. AADT performed extensively in the U.S. enthralling audiences of all ages and nationalities. The company has been seen at the Riverside Dance Festival, Metropolitan Museum of Art, Lincoln Centre, New York University, Statue of Liberty, Carver Community Cultural Centre in Texas, Mid-Fest in Ohio, Urban-Fest in North Carolina, and numerous other locales over the country. Ms Yung's contemporary choreography can still be seen on video at the Lincoln Center Library for the Performing Arts. The original name of AAAC was AADT from 1974-1987.

For more information about AADT email us and request the article on AADT written by Gabriella Oldham to be published in an Encyclopedia in late 2007.

CONTACT US

Asian American Arts Centre
111 Norfolk Street
New York, NY 10002

Tel: 212.233.2154
Fax: 360.283.2154

Office Hours: Mon-Fri 1230pm-630pm (by appointment)

General Inquiries: aaacinfo@artspiral.org
Archive: archive@artspiral.org

Directions:
By Bus: M9, B39, 14A M103.
By Subway: Take F to Delancey St., F/V to 2nd Avenue, J/M/Z to Essex St. CREDITS

Supporters to the Asian American Arts Centre
Asian American Arts Centre, Inc. is supported, in part with public funds from The New York State Council on the Arts, and The National Endowment for the Arts, New York City Department of Cultural Affairs. With additional funding and support from Lower Manhattan Development Corporation, 9.11 Fund, Lower Manhattan Cultural Council, Manhattan Mini Storage/Edison Properties Inc, Materials for the Arts, Pearl River Mart, United Orient Bank, New York Cosmopolitan Lions Club, Con Edison, Dedalus Foundation, Expedi Printing, Inc., Charles Yuen, Jody and John Arnhold, Danny C.K. Li, Jeanne Lee Jackson, Linda Peng, Wing Lee Yee, Mikyung Kim, Richard Kenny Esq, John Yu, and the many generous friends of the Asian American Arts Centre.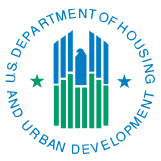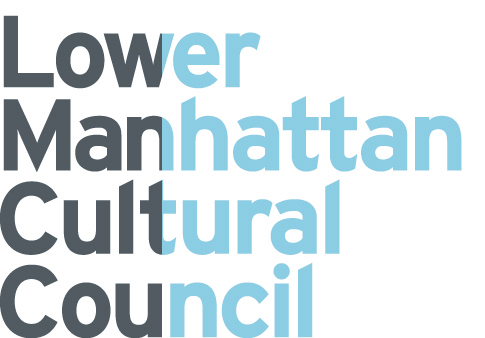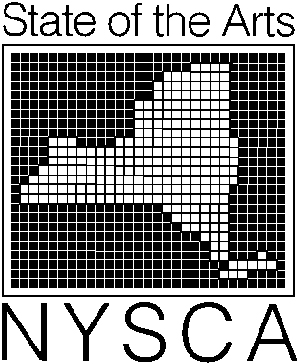 Website
New Website Development: Olaf Kreitz / kreitz.de
Website Editor: Adliana Bahrin
Backend / Database: el.net