What's New | Calendar | Exhibitions | Auction

Current Exhibition | Recent Exhibition

Infinite Mirror: Images of American Identity
travelling exhibition
DATE: JAN 25 - MAR 20, 2011
LOCATION: Syracuse University Galleries
Curated by Blake Bradford, director of education at the Barnes Foundation, Philadelphia; Robert Lee, executive director of the Asian American Arts Center, New York; and Benito Huerta, associate professor & director of the Gallery at the University of Texas at Arlington.
This exhibition features 63 multi-media works including paintings, works on paper, photographs and video by culturally diverse artists from across the United States. Infinite Mirror is realized through the collective efforts of Artrain, Inc. and a group of independent curators selecting works of art by established and emerging American artists.
The central theme is the use of portraiture and figuration as symbols for emotional and social ideas. Artwork in the exhibition uses portraiture to depict circumstances and experiences of multicultural populations in present-day America. The artwork is personal, reflective, autobiographical and of a high technical quality, creating an exhibition that is both visually beautiful as well as socially relevant. The exhibition includes the work of first generation Americans and emerging new immigrant artists that examines issues and themes of race, gender, religion, history, politics and family.
Included are such internationally renowned artist as Luis Jimenez, Tomie Arai, Elizabeth Catlett and Faith Ringgold. Infinite Mirror was awarded grants from the Institute of Museum and Library Services and the National Endowment for the Arts. Addition support from MetLife Foundation, the Michigan Council for the Arts and the International Fine Print Dealers Association.
BOOM BOX
exhibition
DATE: MAR 17 - MAR 30, 2011
LOCATION: Clemente Soto Velez Cultural Center, Abrazo Galley, 107 Suffolk St, NYC
OPENING RECEPTION: THURS MARCH 17, 5:00PM - 8:00PM
ARTISTS: Amy Chan, Ming Fay, Jung Hyang Kim, and Hyungsub Shin.
Curated by Eun Yung Choi
In collaboration with the Clemente Soto Velez Cultural Center, Asian American Arts Centre presents an exhibition entitled, "Boom Box". Located on CSV 2ed floor and installed in the Abrazo Interno Gallery, it will be open to the public for viewing 7 days a week from 3:30pm to 7pm, and by appointment. From March 16 Wednesday to March 30 Wednesday, the public is welcome to this beautiful gallery. Curated by Eun Young Choi, the exhibition features four artists: Jung Hyang Kim, Ming Fay, Amy Chan, and Hyungsub Shin. The white walled rectangular gallery with its high ceiling will be transformed into a vibrant celebration of colorful blooms, pods, branches, and burgeoning flora.
The exhibition includes intricate multi-layered dreamlike abstractions of Jung Hyang Kim, a fruit-laden lush urban jungle installation by Ming Fay, delicate yet quietly mesmerizing surreal landscapes by Amy Chan, and beautiful blooms created from traditional hand-held fans that straddle the boarder between nature and artificiality by Hyungsub Shin. They each create beautiful visual harmony inspired by nature's Boom Box, like the compact portable stereo, the exhibition overflows with various rhythms and melodies that combine together to create a complex yet intimate visual symphony.
This exhibition of two Artists from AAAC's digital archive – artasiamerica.org - and two artists unknown to this archive, all chosen by Eun Young Choi, brings to life a relationship between artists and the public, such that a context builds, and a greater appreciation and understanding accumulates. With a new generation a relationship can be found to those who have come before and this brings a wholly different perspective to the contemporary art field. Creative individuals can still be appreciated as individuals, but they can also be seen as innovators to a tradition, to a past that continues to be active in the present. And the archive – both the original physical archive of Asian American artists and the digital archive, enables a more extensive view and background of the breadth of this relationship.
Eun Young Choi is an artist and curator based in Brooklyn. She has an MFA from the School of Visual Arts and studied Museum Studies at City College, CUNY. Some of the venues that she has curated at include Gallery SATORI, Number 35, Arario Gallery New York, Lumenhouse, and the NARS Foundation in New York City and Gallery Factory in Seoul. She has also exhibited her work international in Spain, Germany, United Kingdom, Japan, Korea, and the US.
AAAC and CSV welcome student groups, educators and general public to the Abrazo Interno Gallery in their visit to the Lower East Side. AAAC staff will be available to give gallery tours and answer questions from the public, as well as the press. Tours will include local available highlights such as Ming Fay mosaic tile art in the Delancey Subway Station, located underneath the Essex Street Market.
THE ARTISTS:
Amy Chan received her MFA from Virginia Commonwealth University and a BFA from Rhode Island School of Design. She has exhibited at the Abrons Art Center, Denise Bibro Platform Gallery, Pierogi 2000, Bernard Toale Gallery (Massachusetts), Evergreen House Museum (Maryland), Irvine Contemporary (Washington, DC), Peter Miller Gallery (Illinois), Fontanelle Gallery (Oregon) and Gallery Em (Korea) among many others. Chan's work is in numerous collections including the Spencer Museum of Art (Kansas), The Center for Book Arts (New York), Hallmark Inc. (Missouri), Fidelity Investments (Massachusetts), Capital One (Virginia), and the Virginia Commonwealth University.
Hyungsub Shin received his MFA from the School of Visual Art and a BFA from Hongik University. His work has been exhibited at the Islip Art Museum, New Museum of Contemporary Art, Exit Art, NURTUREart, Cavin Morris Gallery, Alpan Gallery, Dean Project, Socrates Sculpture Park, Art Omi's Fields Sculpture Park, Jamaica Center for Arts and Learning, National Museum of Contemporary Art (Korea), Seoul Museum of Art, PKM Gallery Beijing, and National Museum of Visual Art (Uruguay). Shin has received many awards including most recently the Pollock-Krasner Foundation Grant in 2010.
Ming Fay has exhibited at a number of institutions, including solo shows at the Whitney Museum at Phillip Morris, Ramopo College (New Jersey), Montalvo Gallery (California) and group exhibitions at the National Academy Museum, Kohler Art Center (Wisconsin), Laumier Sculpture Park (Missouri), Zimmerli Museum (New Jersey), Museum of Contemporary Art (Shanghai), Hong Kong Museum of Art, and International Artists' Museum (Oregon). Fay has also completed a number of public art commissions for the Philadelphia Redevelopment Authority, Oregon Convention Center, MTA Arts for Transit, NYC Percent for Art Program, and the Department of Transportation & Public Works in Puerto Rico.
Jung Hyang Kim's work has been featured in numerous exhibitions at the Hun Gallery, Vernacular Press, Narthex Gallery, Metaphor Contemporary Art, Wave Hill, Dorsky Gallery, 2x13 Gallery, Art Projects International, Pleiades Gallery, Gallery 456, Lehman College Art Gallery, Hallwalls Contemporary Art Center, and Hammond Museum in New York, as well as at the Phillips Museum of Art (Pennsylvania), White Gallery (Korea), Yemac Gallery (Korea), and Kumho Museum of Art (Korea). Kim's public commissions also include the MTA Arts for Transit. Her work can be viewed at the Crescent Street Subway Station on the J line.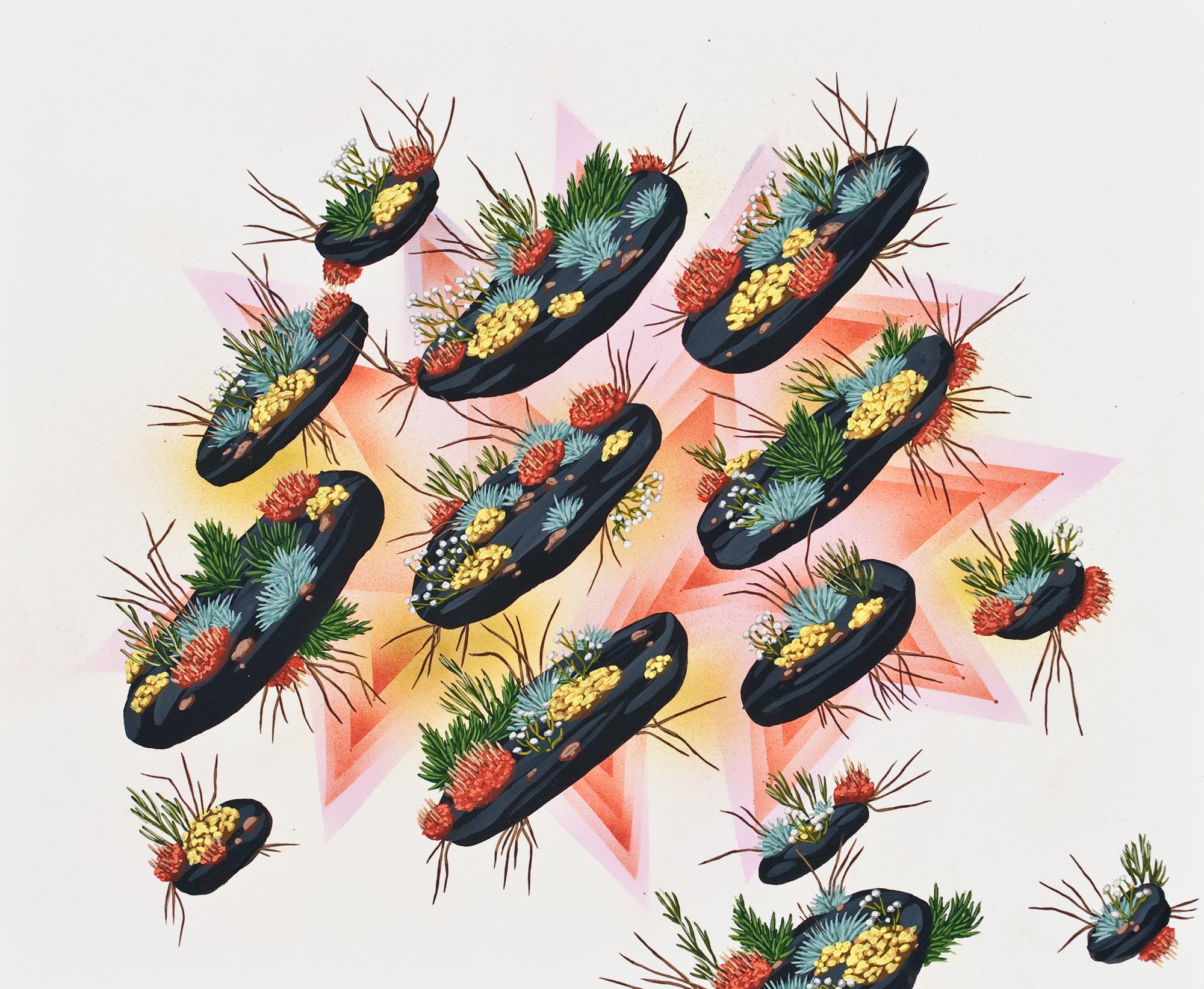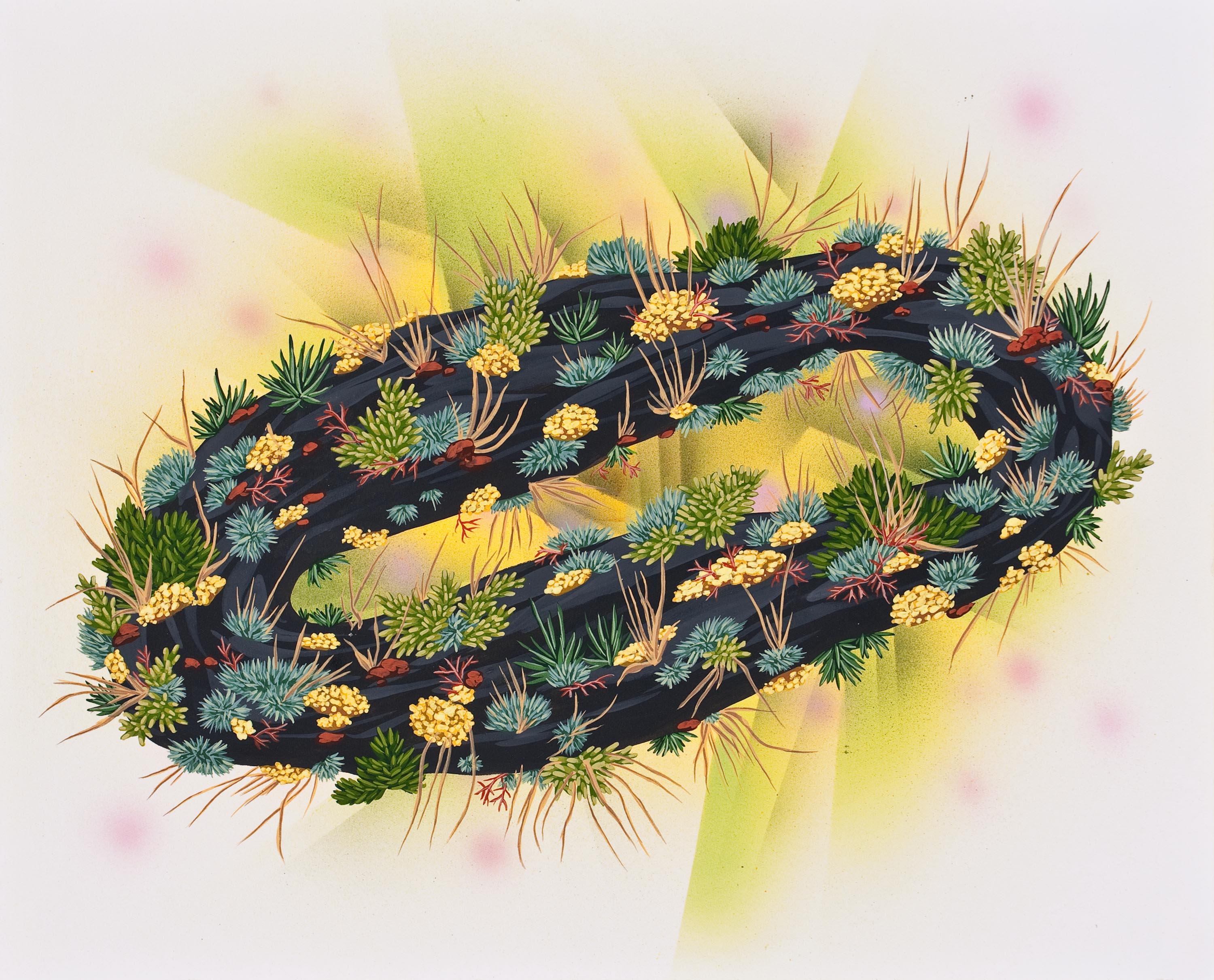 Amy Chan, Desert 4, 2010 | gouache and acrylic on paper, 16' x 20'
Amy Chan, Desert 1, 2010 | gouache and acrylic on paper, 16' x 20'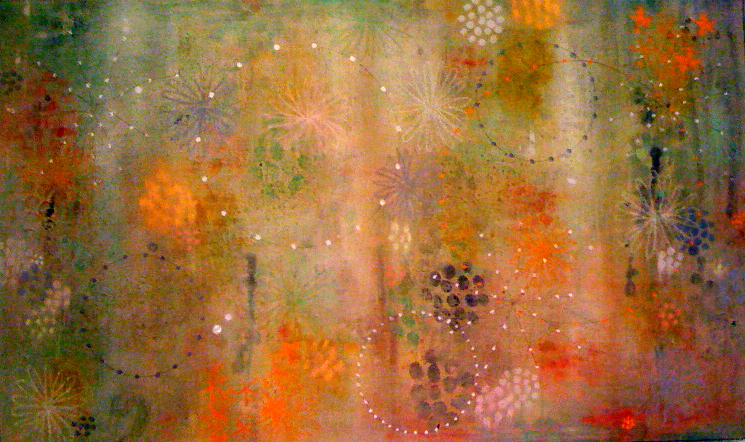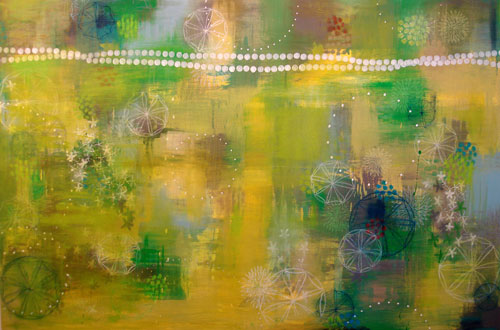 Jung Hyang Kim, Forever Spring, 2010 | oil on canvas, 19' x 30'
Jung Hyang Kim, Unfurled Green, 2008 | oil on canvas, 40' x 60'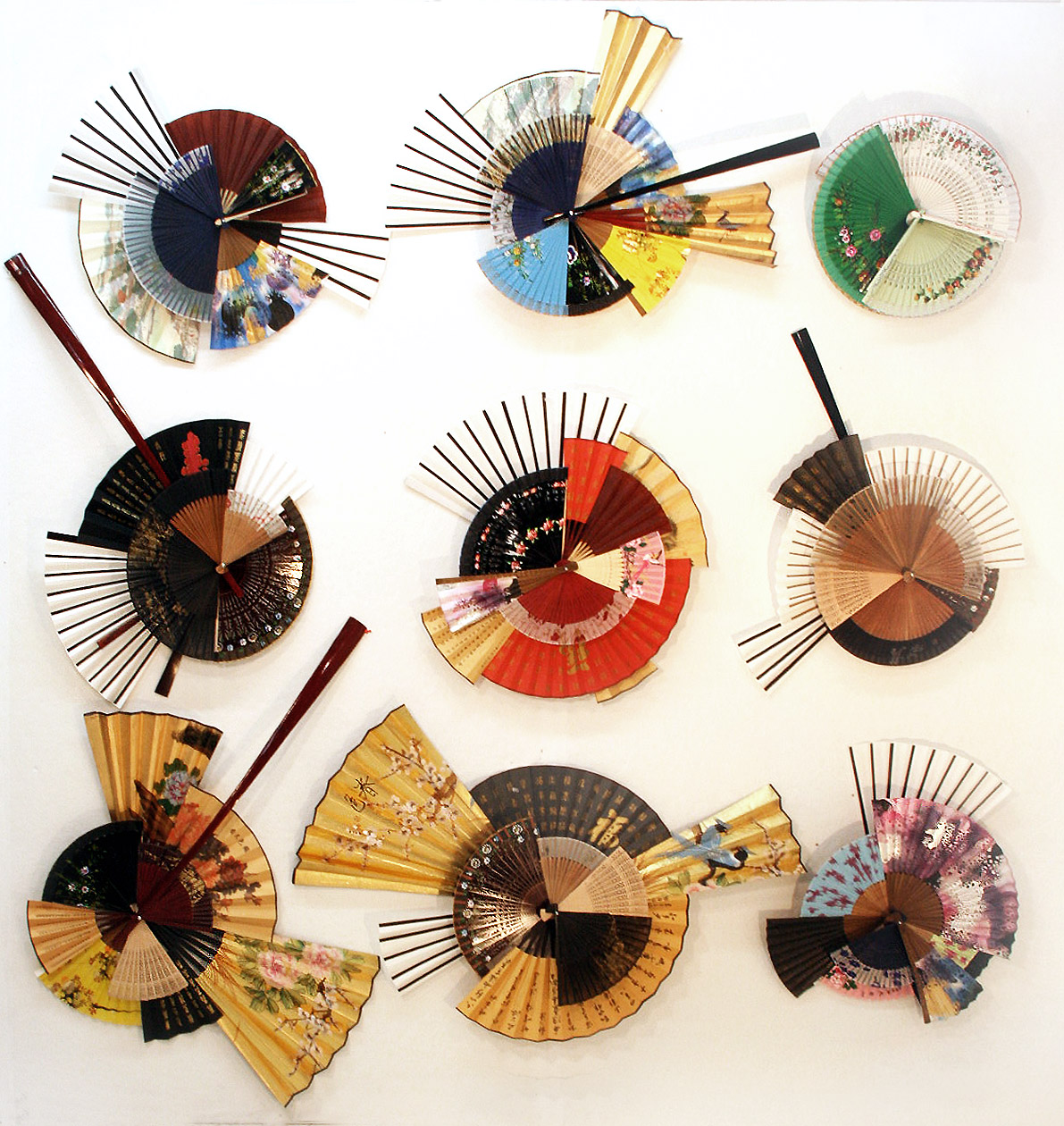 Hyungsub Shin, I am your fan, 2011 | folding fan, 26' x 4'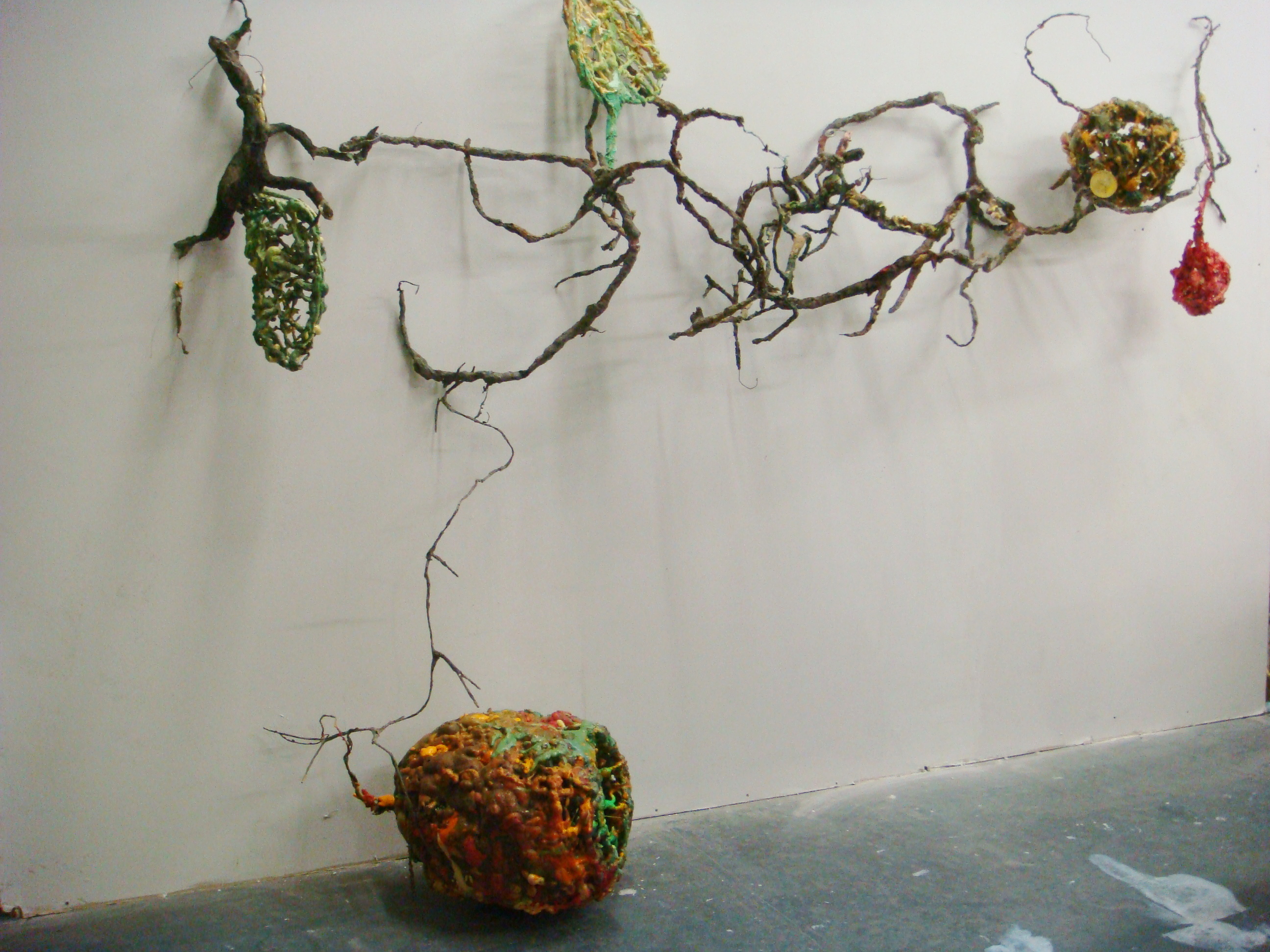 Ming Fay, Jungle Corridor, 2011 | Mixed media ( wire, foam, paint, paper pulp, epoxy)









____________________________________________________________________

All exhibitions unless otherwise indicated was held at Asian American Arts Centre 26 Bowery 3 Fl above McDonalds, in Chinatown, one block below Canal St. New York NY 10013. Gallery hours are M-F 1230 to 630pm, Thurs till 730pm. Current exhibitions and much, much more, are posted on www.artspiral.org For further information call 212.233.2154 or write aaacinfo@arspiral.org

*Important Notice*
Asian American Arts Centre now is located at 111 Norfolk Street, 1st Flr. New York, NY 10002. For more information go to Contact Us

____________________________________________________________________