EDUCATION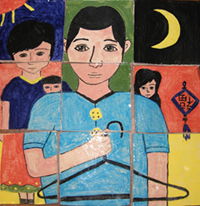 Gallery talks and panel discussions are offered to enhance understanding and knowledge of Asian and Asian American arts.

Pointed Brush workshops & Asian dance/lectures in public schools. This program helps school children to respect and understand cultural differences.




Tuesdays Community Children Art Class: AAAC has a strong commitment to improving understanding between the Asian population and the general public. School programs are designed to provide students (both Asian and non-asian) with positive, dynamic contemporary images of Asian cultures. As a multicultural interdisciplinary organization, AAAC focuses on the need to promote Asian cultures and to make information on Asian dance, music, and visual arts accesible to as broad a population as possible. Classes are offered for children of ages between four and a half years to fourteen years old.

GALLERY TOUR
Guided gallery tours for children, teachers, and adults: Available to groups by appointment are guided tours of gallery exhibitions. An arts educator will engage the group in a tour concluding in questions and answers. Presentations are tailored to each group's needs. In general, students will learn how to look at art, be introduced to the Asian American community and its history and to the work of the Arts Centre. Tour time duration: 40 minutes. Number of participants: 15-50. Cost: $2 per person.

**THERE ARE NO GALLERY TOURS CURRENTLY AVAILABLE**


STORIES OF CHINATOWN
The American public has little access to the history, perspective or personal stories of an Asian enclave. If Americans are to get to know each other, as E.B.Du Bois has counseled, these stories, as interpreted by the eyes of youth, can be an important asset in changing the lives of those who see it and particularly those who take part in realizing this project. The Arts Centre is part of the growing cultural infrastructure to ensure the efficacy and authenticity of this process.

The Asian American Arts Centre is the lead organization for "Stories of Chinatown," a long term project in collaboration with Elders Share the Arts. This will be the fifth year of this intergenerational project for 7th and 8th Graders, bringing Chinatown seniors together with high school youth to share their lives and stories, and together creating artwork on hand made clay tiles that they learn to fire and glaze. The goal of imparting a truly educational experience is complemented by infusing the gathered stories through the eyes of youth into a form that will present the unknown stories of New York's Chinatown on a permanent public wall. Ultimately over the years with many elders and youth participating, this accumulative wall art piece, guided and designed by participating teachers, artists, and a Feng Shui master, will become an attractive site for New Yorkers and visitors alike. It will generate local and city-wide interest and pride in the history and stories of Chinatown, and will promote the cultural life and economic growth of the area.



Stories & accompanying artwork:







Various other images:





COOL CULTURE: Crafting The Teachable Moment

AAAC education programs will be featured at Cool Culture from 9am to 130pm on March 26 at South St Seaport called Crafting the Teachable Moment. Come and experience AAAC culturally diverse approach to art education. Or book a tour of AAAC gallery directly through aaainfo@artspiral.org
By encouraging an encounter with an art work in relation to one's own background, a viewer can become conscious of what is learned visually, intuitively. Doing this with young children for over a dozen years has demonstrated how diversity and visual games can be integrated seamlessly as a valid and enriching addition to education. You can become conscious of what is learned visually.
TUESDAY CHILDREN ART CLASSES (INACTIVE)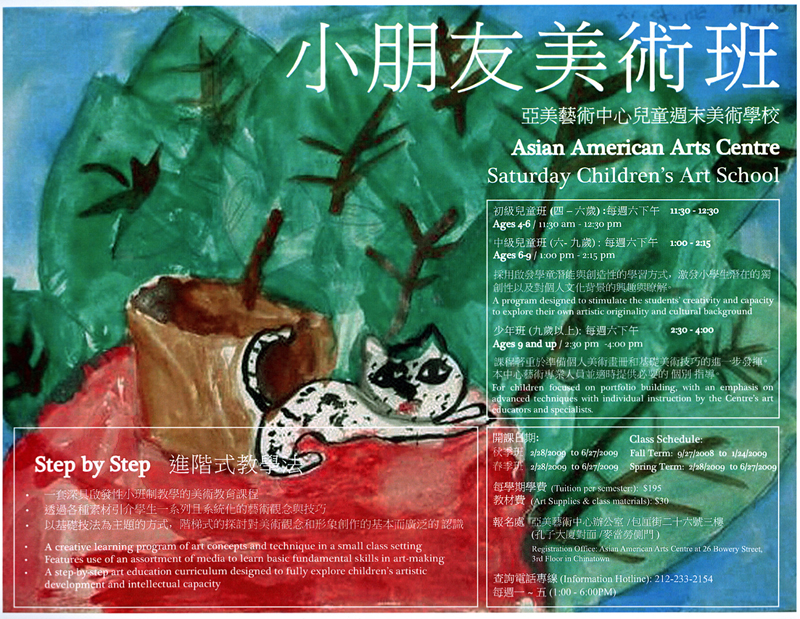 SPRING TERM 2011: February 8th - June 7th 2011
FALL TERM: TBA

Day & Time: Tuesdays, 3:00PM-6:30PM
Locaton: 111 Norfolk Street, Ground Flr.
Tuition: $235 (Supplies and materials included)

CALL US AT 212.233.2154!
Late registration is no problem! Fees will be pro-rated.

AAAC's Tuesday Art Classes will be held at 111 Norfolk Street. This is a program designed to stimulate a child's creativity and capacity to explore their own artistic originality & cultural background. Class are Tuesdays from 3pm - 630pm. Registration is for 6 - 14 years old.
3:00PM - 4:30PM: Ages 6-9: This program is designed to further stimulate student's creativity and capacity to explore their own artistic originality and cultural background.

4:40PM - 6:30PM: Ages 9 - 14: For children focuses on portfolio-building with an emphasis on advanced techniques with individual personal instruction by the Centre's art educators and specialists.
Caroline McAuliffe and Lu Yi, Teacher
Karin Lee, Asst. Teacher
Lotus Do Brooks, Consultant
FOR MORE INFORMATION, CALL US AT 212.358.9922/ 212.233.2154!
Office Hours: Mon-Fri 12:30 - 6:30pm
AAAC STEP-BY-STEP ART EDUCATION PROGRAM
The Step-by-Step method at the AAAC is a creative learning program of art concepts and techniques. It features use of an assortment of media such as pastel, pencil, crayon, watercolor, printmaking, collage, and clay. Classes are kept small and interactive. Basic fundamentals in drawing, watercolor, sumie ink etc. are taught as the children explore shapes, colors, lines, and image-making in specially selected themes.

The program for the older children focuses on portfolio-building with an emphasis on advanced techniques. The lesson plan for this age group is a systematic way to prepare for teenagers interested in entering specialized high schools. To further assist the students, individual personal instruction by the Centre's art educator and curator is available by special request.

For children under the age of ten, the Step-by-Step curriculum aims at providing the creative experience of learning art-making, a specially designed program to stimulate the students' creativity and capacity to explore their own artistic originality as well as understand their cultural background. Various materials and media will be introduced in structured art activities.

AAAC Art School Faculty: Chi Lee (School Administrator), Angiola Churchill, Curriculum Consultant (Education Professor Emeritus NYU), Robert Lee (Director & Curator), Ling-Yi Chien (Curriculum Consultant; Teachers College, Columbia University)

TAI CHI CLASSES WITH ELEANOR YUNG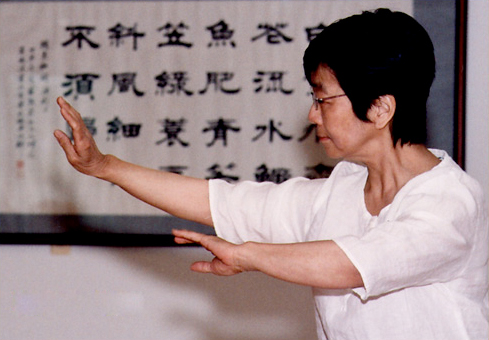 BEGINNER'S TAI CHI
Date: Every Monday
Time: 12:00 PM
Place: Namaste Bookshop, 2 West 14th Street, off of 5th Ave. (map)
Fee: $20 per class.
Eleanor has recently announced new Taichi classes, see below:
I am writing to let you know that I have started a new Taichi class at Namaste Bookshop since last month. Namaste Bookshop is at 2 West 14th Street just off 5th Avenue, around the corner from the old East West. The class is every Monday at 12 noon.

The class is a beginners class and lasts 50 min. We will cover specific movements of the Taichi form including Grasping the Birds Tail, Bear Arms, Repulse the Monkey, and Brush Knee Half Palm Push. The emphasis will be on the clarity and quality of Taichi movements. There will be a lot of repetition gradually progressing from simple to deeper level of understanding and refinement. If you are interested, please come a little early to register at the bookshop, then take the elevator to the 11th floor, room 1104. Namaste Bookshop charges $20 for a class.
The practice of Taichi Chuan is known to be beneficial to health and wellbeing. It is found to lower blood pressure, increase bone density, reduce stress as well as improve balance, co-ordination and body alignment. Learn to move gracefully while improving health and wellness.
Eleanor Yung, acupuncturist, has been teaching the form as taught by the late Master Ham King Koo since 1995. This nei-gung taichi form consists of 81 moves and is divided into three chapters. The form is accompanied by a series of warm-up qi-gung exercises.
Have questions? please email or call.
Eleanor Yung, L.Ac.
licensed acupuncturist, NYS
646-831-9745
eleayung@yahoo.com

[ MORE INFORMATION ]